Elementary school assemblies and programs serve a number of purposes, whether they are educational, entertaining or inspirational.  School assembly programs allow students to come together to build school morale and spirit, to learn through the use of arts curriculum content outside the classroom, to be exposed to culture and cultural arts from other people and parts of the world, and to experience performances from a variety of  unique art forms.  Our elementary school assembly programs are available through Southern California.
Dream Shapers school presenters are ideal for: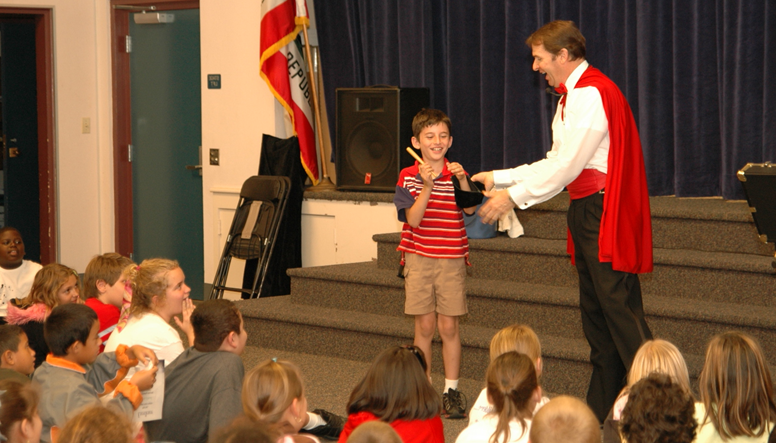 Educational or Fun Rewards Assemblies

After-School Programs

School-wide Assemblies

Grade-level Assemblies

Workshops/Residencies

Summer Camps

Fundraising

Family Fun Nights

Community Fairs and Festivals

Any other school-sponsored event
Dream Shapers carries a 2,000,000 insurance policy for all PTA and school sponsored programs and events. A high quality school assembly or program is an important aspects of a school's curriculum.  It can make a positive contribution in the self-development of a student and aid in raising their personal standards and achievement which helps them reach their full-potential.
Additional School Assembly ideas can be found here!