Preschool shows and programs allow preschoolers to participate in engaging arts programs which play a vital role in early childhood development.  Dream Shapers presenters provide age-appropriate preschool programs that: enhance and support early learning opportunities, expose younger generations to unique and sometimes disappearing art forms, promote creativity and imagination, foster an enthusiasm for living, and introduces children to cultural programs from around the world.
Dream Shaper performers provide a wide variety of preschool show programs including: African drum and dance, cowboy shows, princess tales, American Sign Language, ASL, and songs, bilingual programs, puppetry, Native American Dance, international dance, storytelling, children's music, magic, juggling, science, balloons, and more.
Preschool show programs typically last between 30-35 minutes.  Our presenters can accommodate for either small or large sized groups.  Below is a list of available presenters who specifically offer programs for this special age group.  If anyone piques your interest, please feel fee to click on their link for more detailed information. Contact us at 888-499-1270 to discuss your specific needs. 
An zany adventures into the world of magic, puppetry and balloons.
---
Dynamic hands-on drum-circle programs featuring African and international rhythms
---
Old West interactive preschool program filled with tales, songs, puppetry, historical facts and trick roping.
---
Engaging and participatory bilingual songs and stories with hands-on cultural artifacts.
---
A collection of humorous multicultural and African tales, songs, and movement games.
An award winning Muppets and Henson songwriter offers a fun and interactive collection of songs for preschoolers.
Award-winning recording artist with fun, educational language arts programs.
---
American Sign Language for early learning, communication, and fun!
---
Energetic program featuring international songs and stories with puppets in a fun variety show.
---
Combination of songs, stories, and movement in a quirky style.
---
Comedy and magical feats that entertain and amaze.
---
Vibrant songs and stories of princesses and dragons to international tales in an animated style reaches the hearts of children.
---
Creative songs and stories enchants children in the manner of Mary Poppins, pulling props and costumes from her magic treasure chest.

Dances, songs, and stories from North American tribes
---
Music and songs using a collection of numerous instruments.
---
Playful children's show featuring songs with stories and puppets.
---
African dance rhythms gets little bodies moving and shaking.
---
Veteran children's musician brings engaging songs to young audiences.
---
Interactive African percussion and dance demonstration.
---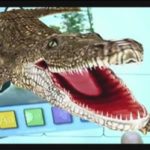 3D Animated and interactive animal and puppet zoo.
Additional Preschool Programs can be found at www.4Performers.com
Banner image courtesy of FreeDigitalPhotos.net