Michael D. McCarty is a multicultural storyteller of African, African-American and International folktales, historical tales, stories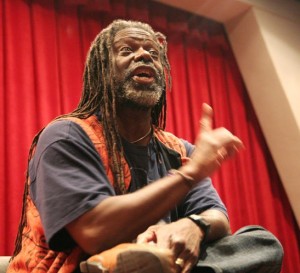 of science, spiritual stories as well as stories of the brilliant and absolutely absurd things he has done in his life. His stories inform, educate, inspire, and amuse. His storytelling style is energetic and enthusiastic.
Michael has traveled to many countries including: South Africa, Zimbabwe, India, China, Jamaica, Russia, Egypt, England, Malaysia, Korea…and his travels have reaped a harvest of tales that testify to the unity within the diversity of the human spirit…He LOVES his job!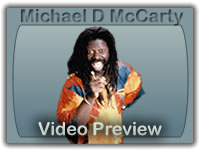 Programs Available:
International Folktales  – K-6, Family
Black History Month/Kwanzaa – K-6, Family
Scary Stories with Michael – K-6, Family
Drug Awareness – K-6, Family
---
International Folktales
Using folktales, historical, and personal accounts, Michael's stories will spark the imagination and stimulate the grey matter in a way that's entertaining and engaging.  Depending on the age of the audience, Michael will also teach storytelling skills and techniques to get everyone sharing and telling stories just like a professional!
Black History Month/Kwanzaa
Whatever the season, whether it's for Black History Month, Kwanzaa, or any other time of the year, Michael's tales from Africa, and of African-Americans depicts the challenges and triumphs of black people throughout the history of the Americas will entertain and educate his audiences.
Scary Stories with Michael
Most people like hearing scary stories…and with the way Michael tells them, they will LOVE these scary stories!  Michael's bigger than life personality, booming voice, and enthusiasm captivates the audience's attention and draws them in.
Drug Awareness
A storytelling programs consisting of a variety of anecdotes interspersed with questions to highlight the dangers of drug use.