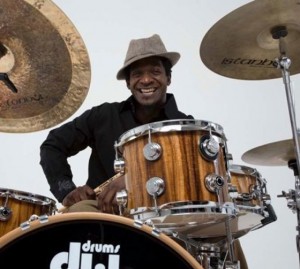 Percussionist, Marcus Miller, engages his audience with rhythms and percussion instruments from around the world.  Children and family audiences will participate in interactive drum circles as they explore rhythms of Africa and the world.  He has appeared on television and film, had recorded with a variety of artists and has traveled the world as a percussionist.  He has an educational workshop series that he performs in schools, libraries, and museums. He is the director of a youth percussion ensemble known as  Young Drummers of Los Angeles.  Marcus has recorded three albums and composed several musical pieces that have been set to dance.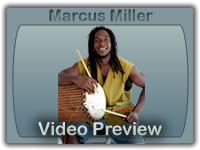 Programs Available:
Drums from Around the World -K-6, Family
---
Drums from Around the World
This program focuses on the historical and cultural significance of drumming, as well as providing an outlet for participants to play and receive instruction.  It is an enriching and educational experience, one in which students will utilize drums to express themselves, share ideas, and tap into their inner rhythm.  Through the drum, Marcus is able to convey valuable lessons about history, life, music, and culture.