A wide variety of programs, artists, and presenters in disciplines such as: storytelling, music, puppetry, magic, animals, mime, juggling, and many more.
Hundreds of fun and thematic programs including seasonal and summer reading.
Affordable library pricing available to branches from Ventura/Oxnard down to San Diego and into upper and lower desert areas.
Professional and dependable artists who touch base and confirm programs in advance, arrive at least 30 minutes in advance of their program, and conduct themselves as professionals.
An efficient Dream Shapers support staff for easy contact to inquire and gain information on multiple presenters and programs, answer pricing and scheduling questions, confirm and verify programs, and acquire photos and descriptions to help promote your program.
Insurance for events that require a $2,000,000 general liability policy.
Online demonstrations of presenters from whom librarians can view and select.
A guarantee that if a program you received was not the quality you expected, you don't have to pay for it.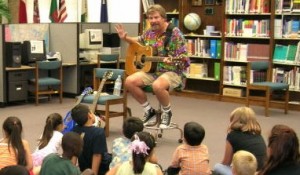 "Dream Shapers makes it easy to not only find performers, but Dream Shapers artists always call in advance, show up early, and present quality programs.  You can choose any artist and get the same results." – Costa Mesa Library
"Our goal as an arts organization was to make it simple for librarians to find and books shows.  They can choose anyone on the roster, sight unseen, and know they will get an entertaining and reliable program." – Michael D. McCarty and Ken Frawley, Founders
 Insights to Successful Library Programs
Be sure you receive an emailed confirmation/invoice from Dream Shapers.  Verify all the information is accurate.  Any discrepancies, notify the office to revise and resend.
Promote your program!  Whether you are making a flyer, or updating your Web site, Dream Shapers can provide photos and text on both the presenter and their program to get the world out!
Touch base.  The presenter should contact you several days prior to your program to confirm and follow up on any last minute details.  If you do not hear from a presenter within 24 hours prior to your performance, please contact the office and we can facilitate that connection.
Provide any parking instructions that will assist in the presenter's arrival and aid in their ease of loading and unloading equipment, if necessary.